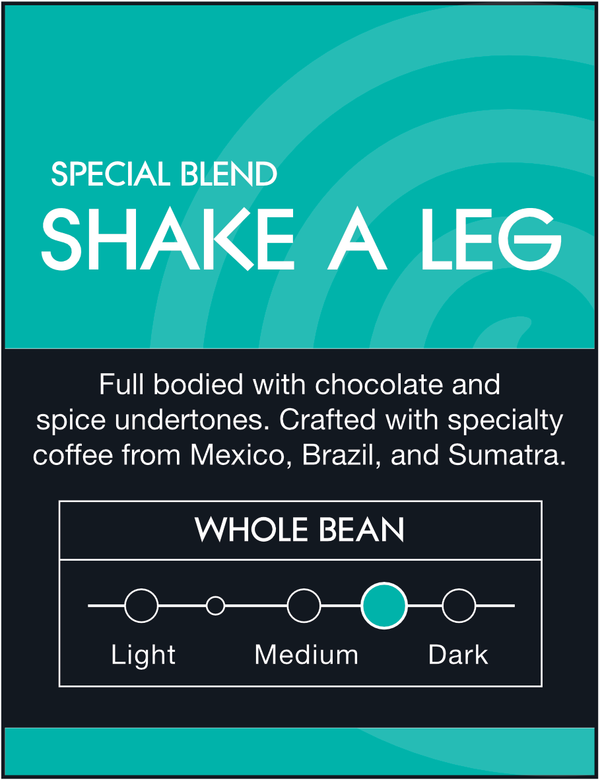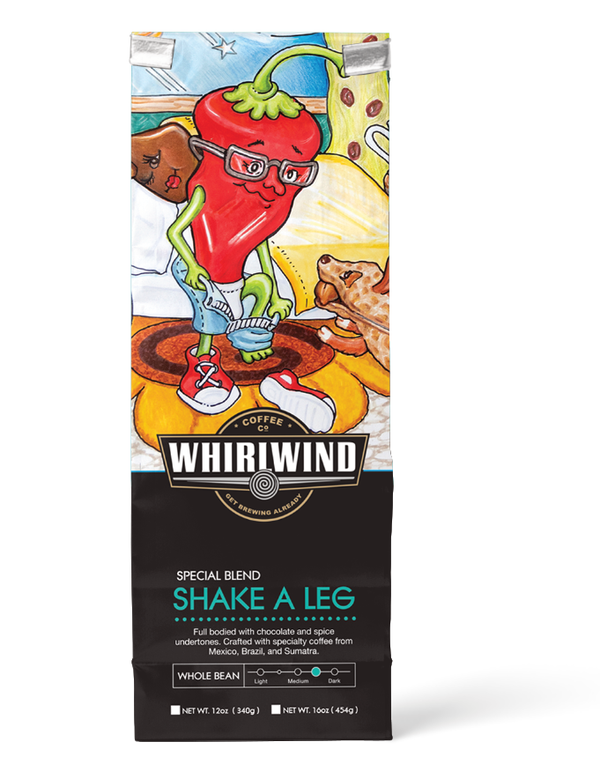 Come on! Shake a leg!

We love this coffee. The first of our special blends, this versatile workhorse works in ALL scenarios — drip, pourover, french press, AND espresso! We especially love it's subtle spicy flavor that hits your palette last. Enjoy it black, or try it with cream and sugar if you want to accentuate the chocolate flavors. Go getters and dilly-dalliers alike will equally enjoy this blend. 
Shake A Leg is crafted with specialty coffee from Mexico, Brazil, and Sumatra.
Special thanks to Todd B., who helped us discover it's espresso potential by refusing to drink it any other way.
Flavor Notes

Full bodied with chocolate and spice undertones.
Roast Level 
Medium / Dark
Artist 
Original art by Tirza Ernst.