1) The coffee label lists flavor notes (fruit, chocolate, etc.). Does this mean you're adding these flavors to the coffee?
Heck no. This is what coffee TASTES like when you don't burn the hell out of it. It's all pretty magical. In fact you can check out the Speciality Coffee Associations handy flavor wheel that shows all the possible flavors you might taste in a cup of coffee.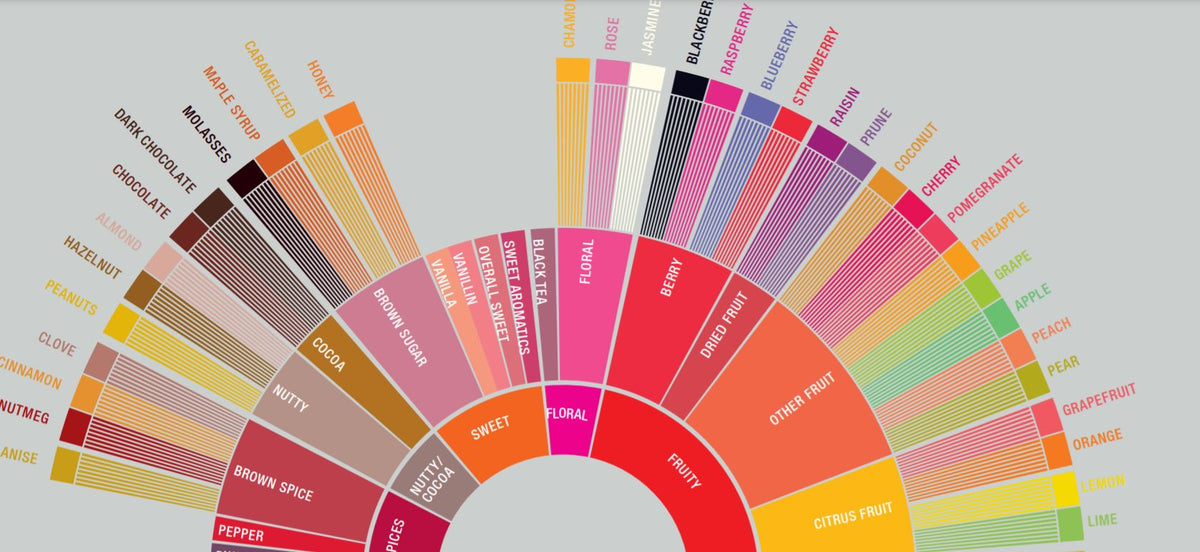 2) Will you be offering decaf coffee?
Yes. Give us a little time and we'll introduce a nice decaf coffee. Probably in April or May of 2021.
1) I'm an artist. Could my art be featured on one of your blend bags?
You bet! We love artists.
We will be updating our current blends art yearly, and as we feature new blends, we'll be looking for fresh art to cover our bags with. More information will be provided on our website, but in the meantime, feel free contact us and we're happy to share more information. We have a lot of indoor and outdoor walls that we'd love to cover with murals if interested.
When does the full cafe open up?
Our cafe will feature our coffee in drip, pour over and eventually espresso (April 2021). We plan to also feature prepared food from our favorite partners from Oak Park and the surrounding 'hoods. Before Mother's Day our cafe should be fully operational. 1) Drip/Pour over by March 2) espresso and food before May.
What are things will you be offering on your website and retail store?
Look we aren't coffee snobs, but people you need proper tools to really enjoy your coffee. :) We'll be offering a selection of some of our favorite gadgets (pour over related), storage devices, and definitely lots of swag featuring the art your see on our bags and walls.
What's the deal with the flying chicken?
The Chicken was inspired by an amazing piece of art Tirza Ernst gave to me -- this brave chicken pilot. It soon became this source of inspiration, that represented the brand's attitude: whimsical, brave, full of moxie, and joy.