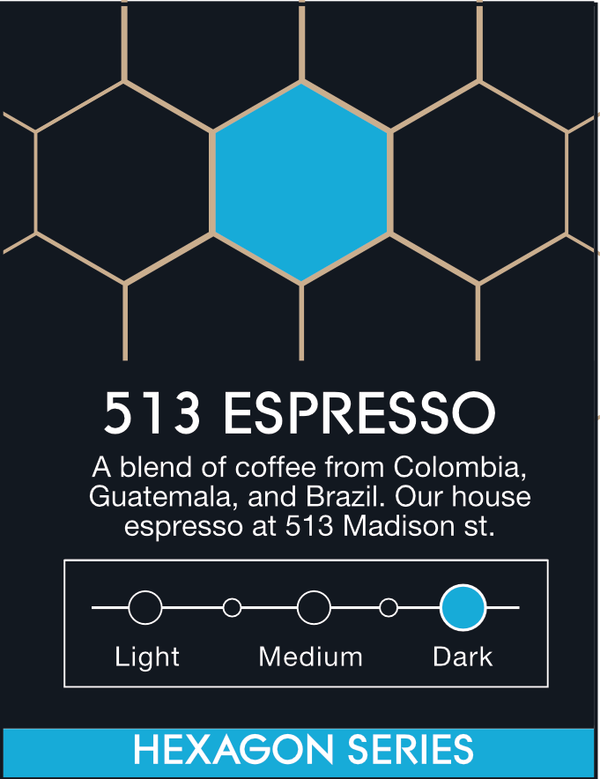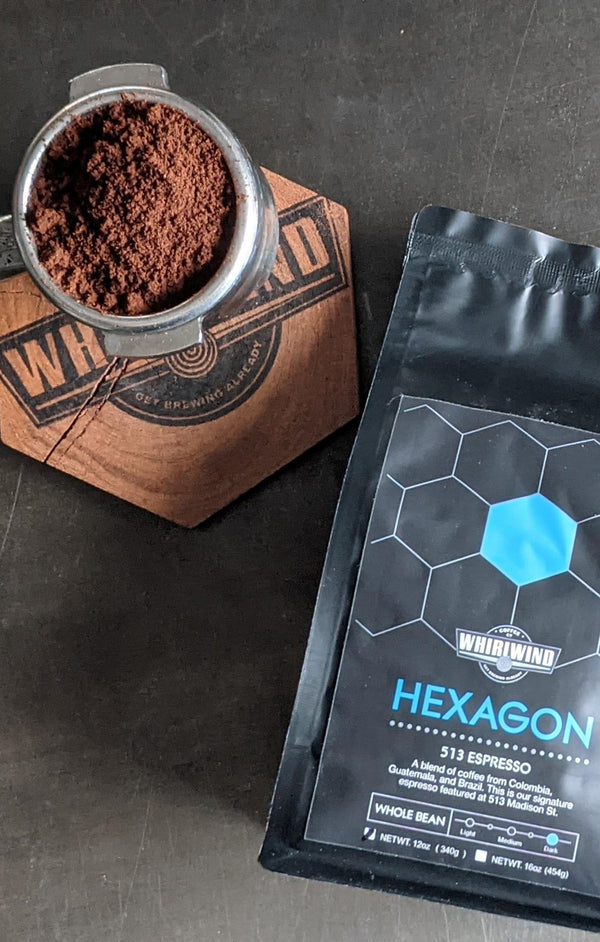 513 Espresso
This lovely espresso is truly magical. As a straight shot it's flavorful and rich without a heavy bitterness. Our customers are often amazed how smooth it is.  And as an espresso drink base, it's truly the perfect partner in your latte, cortado or cappuccino. And for all you dark roast fans, it's damn delicious as a drip or pour over too!
Look, I know we're suppose to brag about our roasts, but I swear this is honestly one of the best espresso blends you'll ever taste. 
Flavor Notes
Rich, smooth, nutty, cocoa, yum.
Roast Level 
Dark