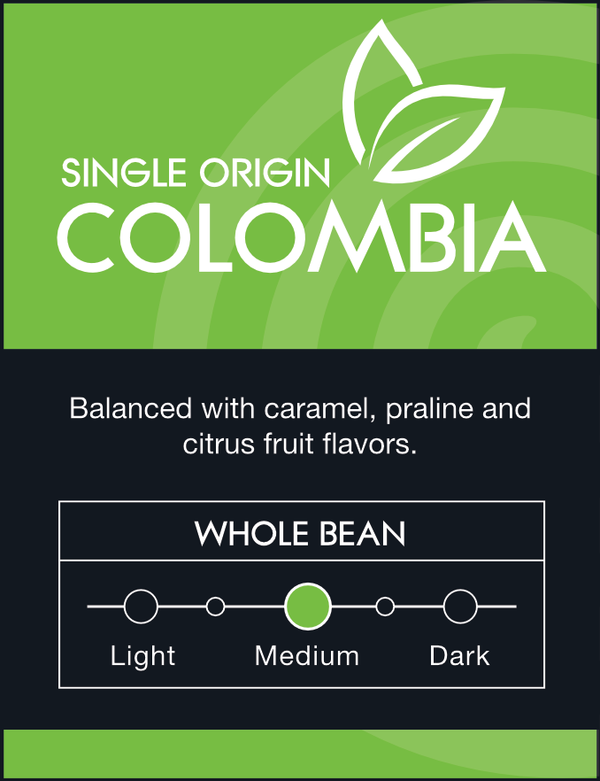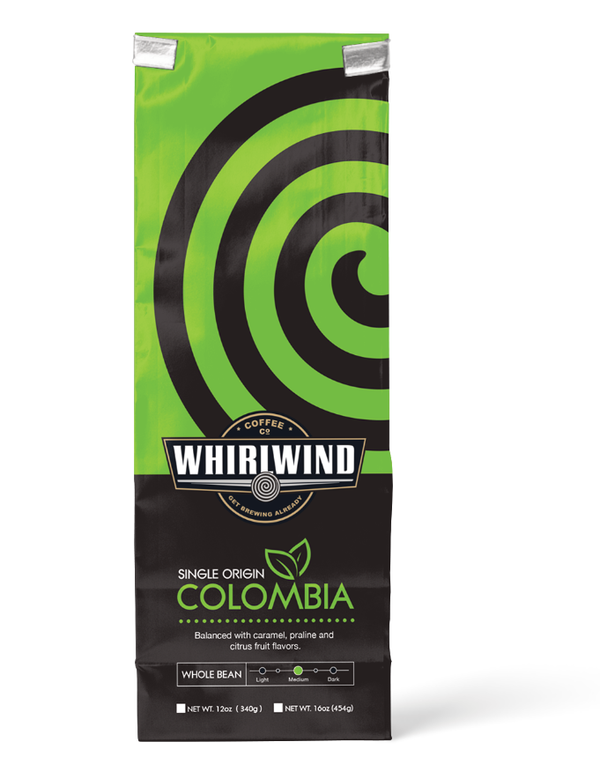 Colombia

This well-known coffee may be the most recognizable by name. With it's amazing growing conditions, Colombia produces some of the highest quality Arabica beans in the world. We've highlighted these classic beans' best qualities in our yummy medium roast. Mild, well balanced and delicious.
Also try our Colombia dark roast.

Flavor Notes
Balanced with caramel, praline and citrus fruit flavors.
Roast Level 
Medium