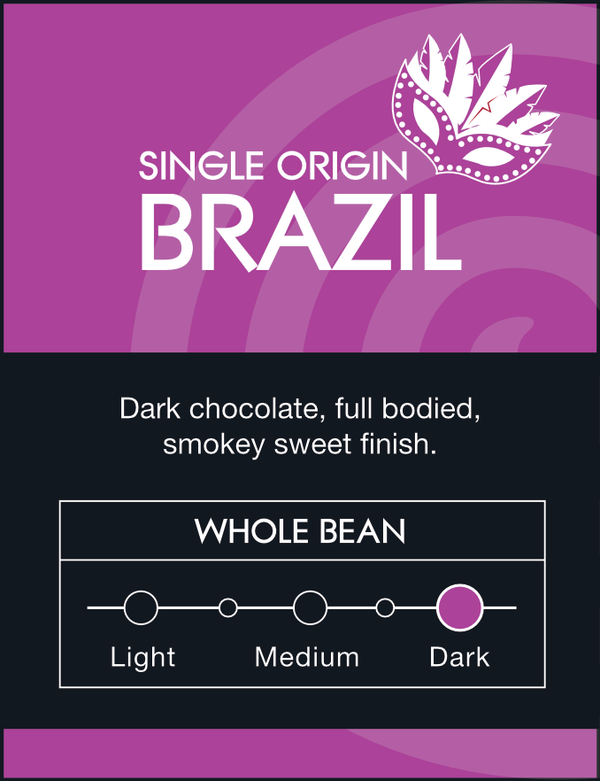 Brazil Dark Roast
The powerhouse of coffee production, Brazil makes for an excellent single origin or base coffee for a vivacious blend. We hand roasted this coffee dark, to bring out it's yummy chocolate sweet finish. Enjoyed by those that desire a strong cup or like a little cream or sugar in their coffee.
Also featured in our Shake A Leg and High Kick blends.

Flavor Notes

Dark chocolate, full bodied, smokey sweet finish.