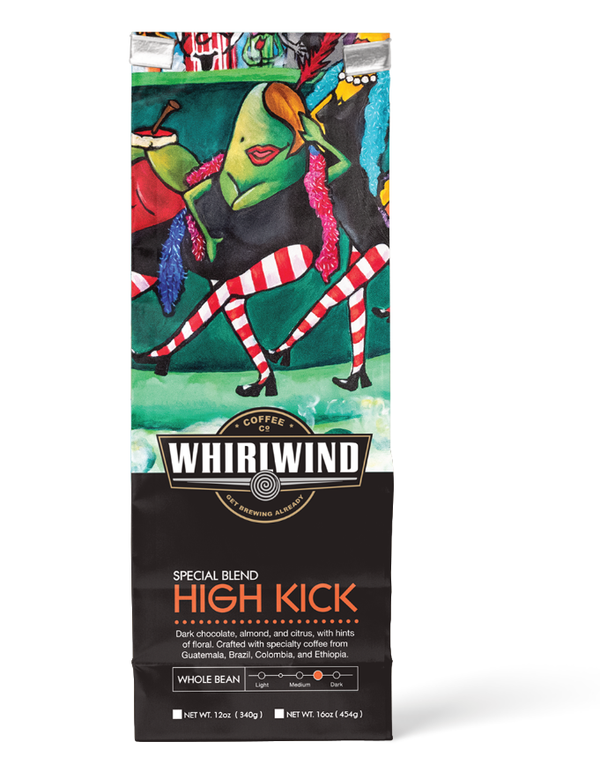 High Kick
Look out! This show-stopper demands attention.  Dynamic, robust and smooth, High Kick blends sweet, nutty, cocoa flavors from South America with a bright lively kick from Ethiopia. This carefully roasted medium blend is perfect any time of the day or night. Delicious black or with a splash of cream or milk -- it's pretty awesome.

Crafted with specialty coffee from Guatemala, Brazil, Colombia, and Ethiopia.

Flavor Notes
Dark Chocolate, almond, and citrus, with hints of floral.
Roast Level 
Medium
Artist 
Original art by Elana Ernst.