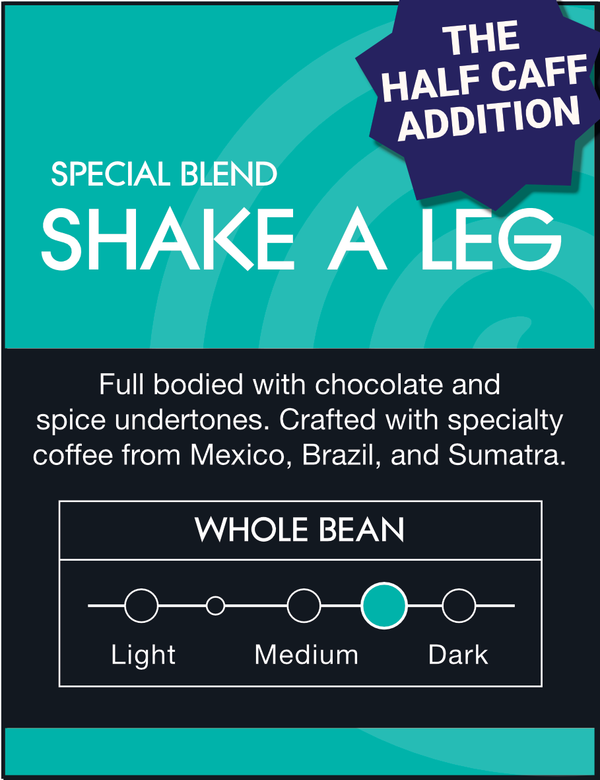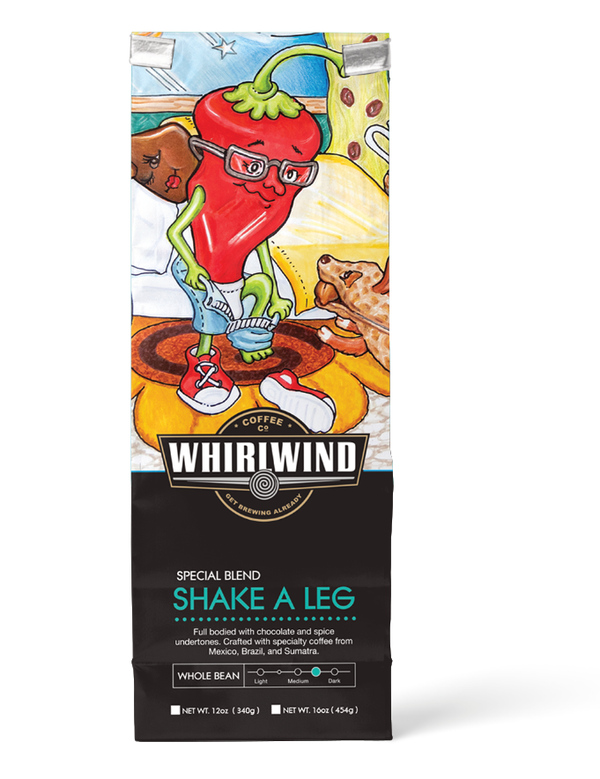 Come on! Shake a leg! (The Half Caff Addition)

We love this coffee. But sometimes we want that great flavor with just little less zip! This blend has HALF the caffiene but all the flavor of our original Shake A Leg blend. 
Half Caff Shake A Leg is crafted with specialty coffee from Mexico, Brazil, and Sumatra.
Flavor Notes

Full bodied with chocolate and spice undertones. Half the caffiene. Seriously.
Roast Level 
Medium / Dark
Artist 
Original art by Tirza Ernst.