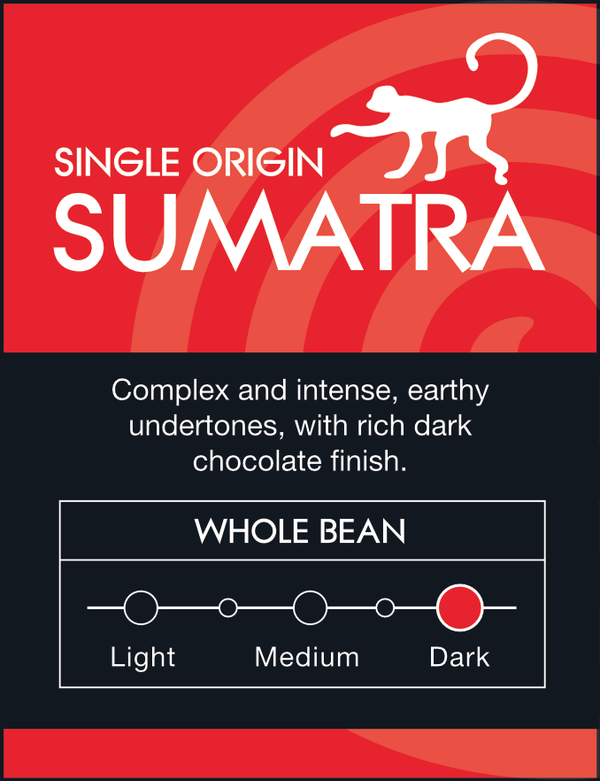 Sumatra Dark

Found on a large indonesian island, Sumatran coffee is known for its savory, earthy, and often herbaceous qualities. It's probably all the friggin' volcanoes and rugged tropical terrain! We've roasted this one dark to enhance it's low acidity and full body experience. 
Also featured in our Shake A Leg blend.

Flavor Notes
Spicy, earthy and full bodied with low acidity.
Roast Level
Dark