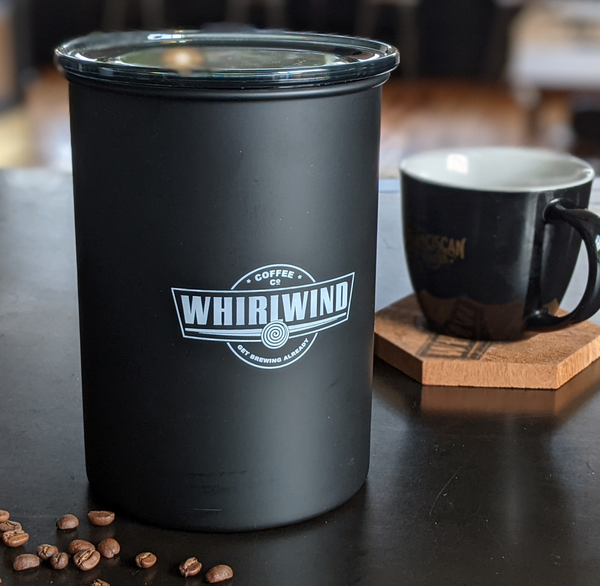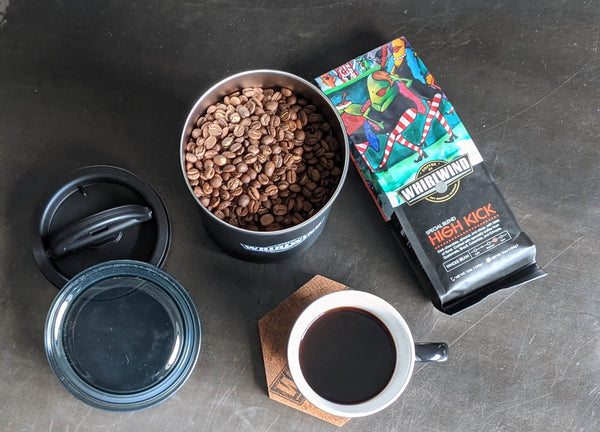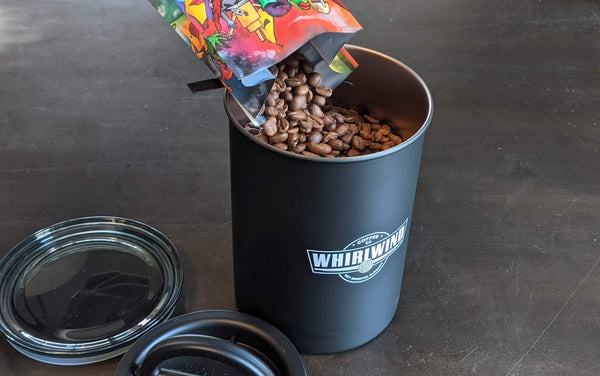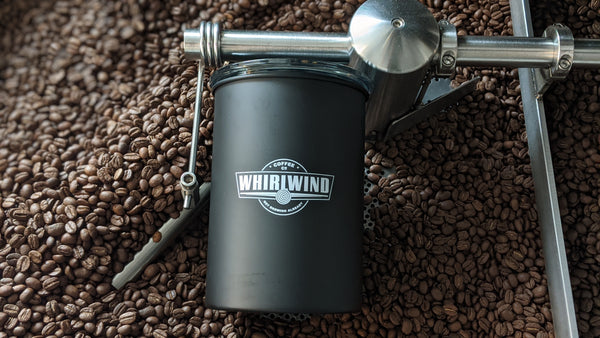 Airscape Coffee Canister
Keep your beans as fresh as possible with this Airscape® Coffee Canister. This stainless steel coffee and food storage canister with patented lid actively removes and locks out air to preserve and protect freshness and flavor. Featuring our logo, it's the ideal place to keep your favorite Whirlwind coffee.
Local Customers: 
Help us minimize packaging waste. Buy an Airscape Coffee Canister and bring it back to our shop for refills. You'll pay the 12oz bag price but get 1lb of coffee! That's 4 extra oz of coffee on us for being a responsible human. Nice work. 
Features:

Holds 1 lb/500 grams of whole bean coffee
Measures 5"w x 7"h
Store coffee, tea or any dry consumbale.
Specially designed push top lid removes air then seals and locks lid in place
18/8 restaurant grade stainless steel body
BPA-free components and food safe