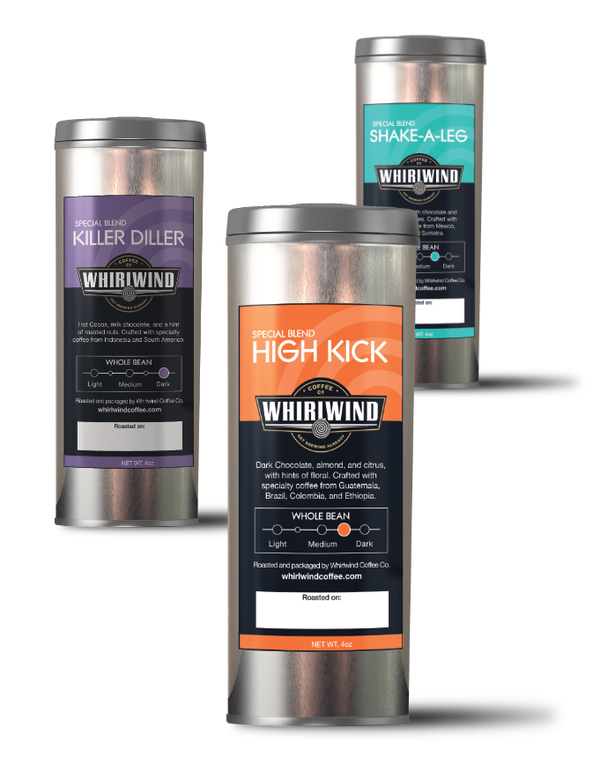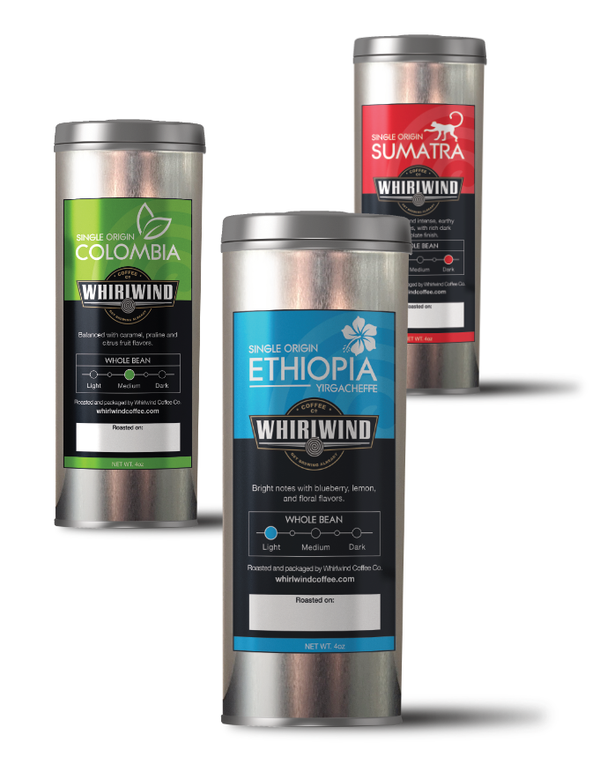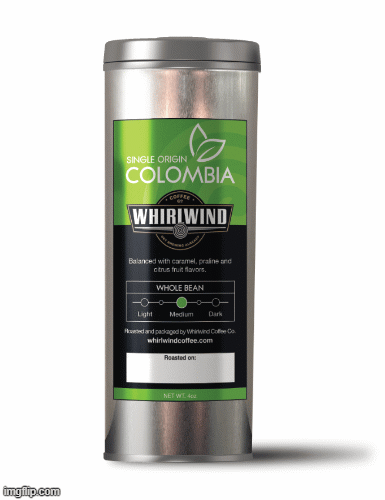 Whirlwind Sampler Packs
If you can't decide where to start, sampler packs are a great way to go. We will send you sampler packs of our favorite coffees. Each canister contains approximately 70+ grams of freshly roasted coffee beans. That's easily over 8, 6oz cups of coffee per canister. Plenty to share while deciding which coffees to buy more of.
Choose from one of the following:
Single Origin Pack

Sumatra Dark Roast, Ethiopia Light Roast, Colombia Medium Roast
Blends Pack
Killer Diller Dark Roast, Shake A Leg Medium/Dark Roast, High Kick Medium Roast
Both Packs!
Buy all six. Done.

* Packaging material (metal, cardboard, etc.) may differ depending on availability.