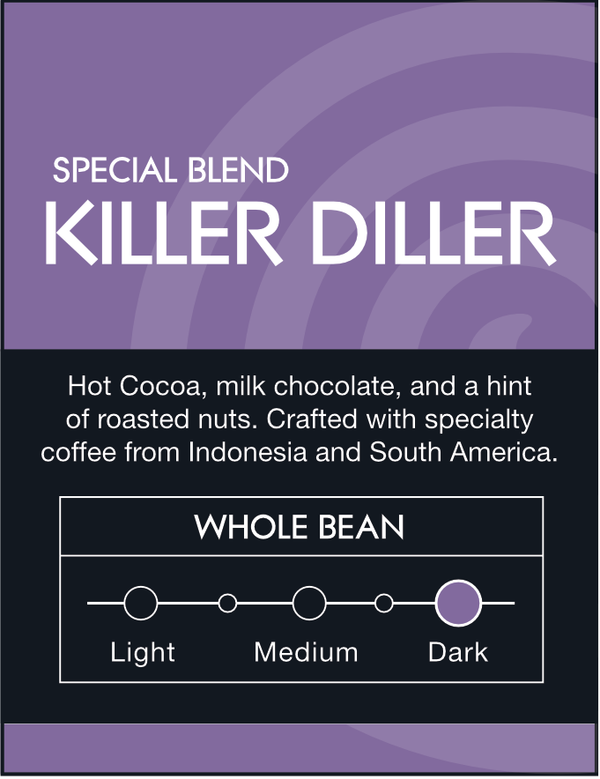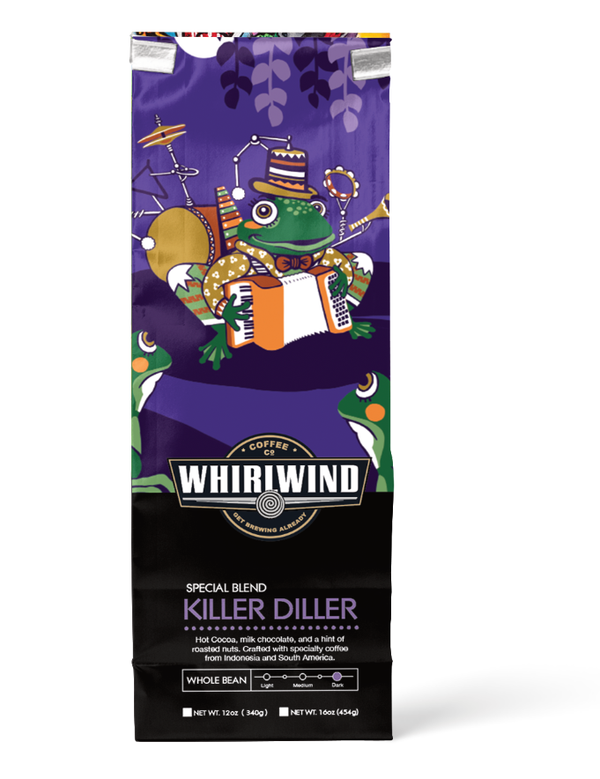 About Killer Diller
The name Killer Diller was a slang term from the 1940's used to describe something or someone that's simply awesome, often a talented muscian. As far as dark roasts go, this one lives up to it's superalitive namesake. 
Blend Notes
Hot Cocoa, milk chocolate, and a hint of roasted nuts. Crafted with specialty coffee from Indonesia and South America. 
Roast Level
Dark
Artist 
Original art by Leah Ernst.