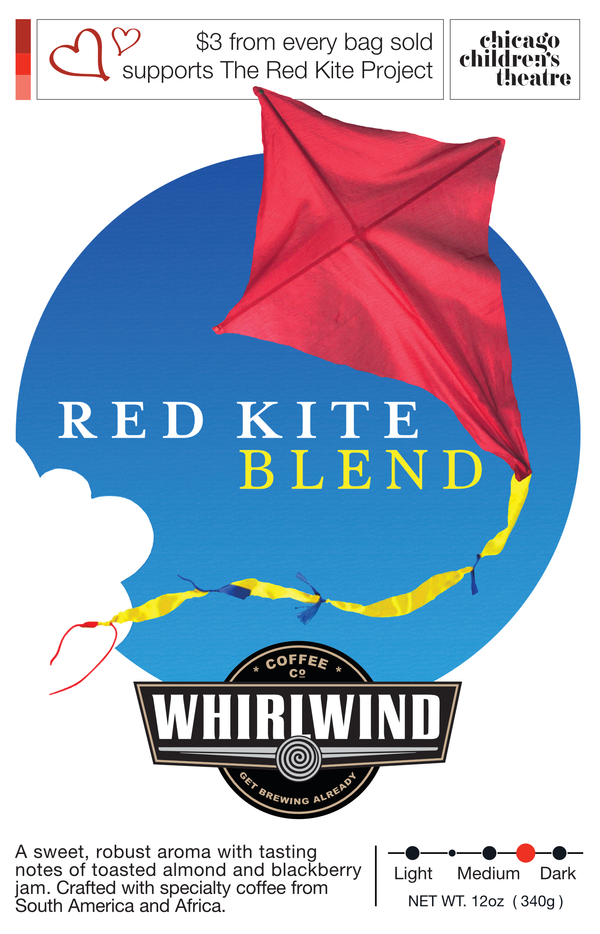 Red Kite Blend
In 2007, Chicago Children's Theatre founded The Red Kite Project, the city's first original theatrical and educational program for youth on the autism spectrum.

Programming includes sensory-immersive productions, classes, camps, and residencies for children and training for educators. Red Kite has also been recognized as one of the top arts-and humanities-based programs in the country.

After fifteen years and still flying high, Red Kite continues
to dispel myths about young people on the autism spectrum
and their ability to fully participate in and benefit from the theatre arts.

In support of Red Kite, $3 for every bag sold will be donated towards this ever-expanding umbrella of programs for youth on the autism spectrum and children with other special needs.
Blend Notes
A sweet, robust aroma with tasting notes of toasted almond and blackberry jam. Crafted with specialty coffee from South America and Africa.

Roast Level
Medium Dark

The Red Kite Project
To learn more visit the the Chicago Children's Theatre.