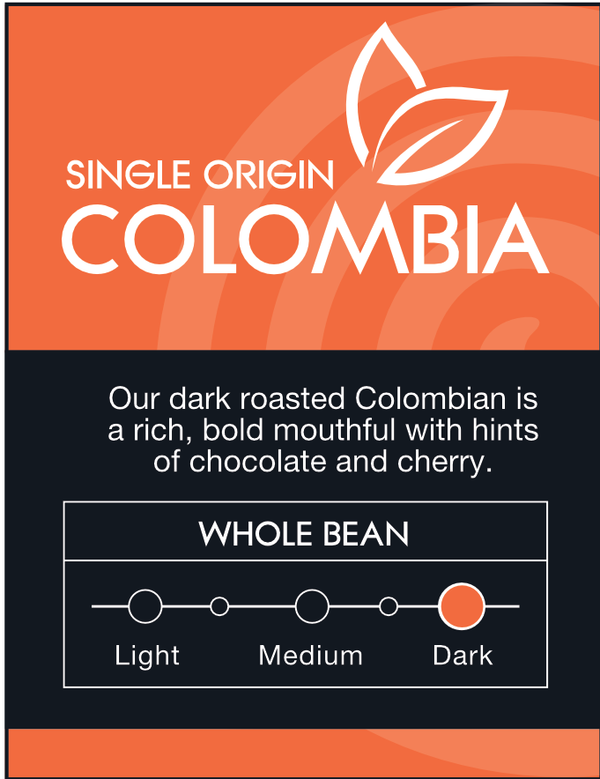 About Colombia Dark

Move over medium, we've taken the same Colombian beans, and amped things up! This bold, fragrant coffee screams dark roast. But unlike those 'other guys' from Seattle, the beans aren't burnt to ash! The result is our version of a delicious dark roast coffee — rich, bold, smooth with hints of chocolate. Goes great alone or with milk, cream, even some sugar.

Also featured in our High Kick blends. Also try our Dark Sumatra... oh yeah baby.


Flavor Notes
Rich, bold mouthful, with hints of chocolate and cherry.
Roast Level
Dark